I aggressively supported Barack Obama in 2008, and sincerely wish I could take back a lot of really ugly things I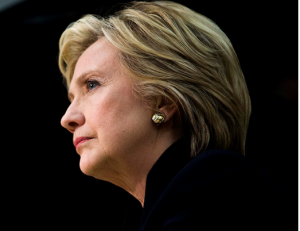 said about Hillary Clinton back then. I was swept up in the excitement of electing the most transformative politician I was likely to ever experience in my lifetime, and idn't think much about damaging Mrs. Clinton because I felt her future aspirations would end with that failed campaign. I was very wrong. So to help atone for my transgressions against her, I've decided to collect some key reads that I think can inform and educate about why her candidacy makes sense, and why her winning the presidency is vital. I will be updating it regularly, I hope you'll keep it handy and tweet or post it often. (I include short links to make each item more easily sharable.)
1) Why Hillary Clinton?

2) Why Not Bernie Sanders?

3) Why Clinton Helps Other Democrats (aka "The Down-Ballot" Issue)

4) On Wall Street Influence and Corruption Smears

5) About The Sexism And Double Standards

If you have pieces you think should be in this list, please send them to be via my contact link above.
Tweet